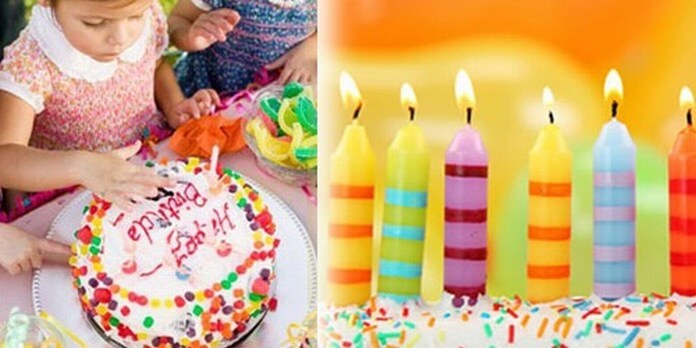 Birthday parties are fun but when you have to spend lots of money on them then they turn out to be a big burden on you. It is a wrong notion that you always have to spend lots of money to make it a memorable celebration, especially for your 2 years old kid who is very small to participate in activities and understand them all at this small age. You can always make it special by arranging for an inexpensive and smartly arranged birthday bash. For sure your child is going to enjoy it.
This article unfolds some of the most amazing fun and inexpensive birthday party ideas for 2 year old kids which are simply superb. If you are also looking for a budgeted birthday celebration then these wonderful ideas can be a great help. Let us see what these ideas are….
Let Your Home Be The Venue
Arranging for a party at some hotel or garden is an expensive affair. To keep it low on expenses, you can always plan a party at home. This will save you lots of money which you can spend on other arrangements. You can easily create some party space at your backyard or garden or the living area. Kids don't mind the venue; they desire good company and games.
Keep it After Lunch
Throwing a party after lunch time is a great idea as you don't have to plan a proper meal for the children. You can make arrangements for snacks and you are sorted. This surely saves a lot of your time and expenses. All you need is a cake, some drinks and a couple of snacks and you are done with the party menu. What else kids need for a good birthday celebration.
Keep Your Guest List Limited
Remember you need to keep your guest list short otherwise the more the guests, the higher will be the expenses. You really need to cut down the list to keep the celebrations limited. Sometimes we end up inviting the siblings of our kid's friends which increases the guest list, sometimes we also invite some of the mothers which again adds more to the numbers. Hence, you need to be clear on the number of guests you wish to invite.
Birthday Party Dress
A birthday celebration is complete without smart and exclusive birthday attire. When you are thinking of a budgeted celebration for your kid's birthday then you can always go for online shopping to buy beautiful clothes for him on his special day. This will save your money as you can enjoy the benefits of deals and promotional offers. You can find the best attire within your budget from the vivacious collection.
You May Like: 2nd Birthday T-Shirt For Baby Girl and Boy
Inexpensive Party Favors
One of the most expensive head when it comes to planning a birthday party is the party favor. You end up spending so much of money on buying exclusive and attractive return gifts which are loved by kids. To save on your hard earned money, you can always go for inexpensive party favors which are not so unique and stylish but are really very thoughtful. You can make some at home if your guest list is short. You can make beautiful picture frames at home or have small goodie bags containing things kids love. This will make little children happy.
Keep Decorations Simple
Markets offer a wide range of choice for decorations which range from simple ones to highly fashionable ones. It is for you to decide that how much money you want to allot to this head. Having simple balloons, ribbons and frills can do the job instead of highly tagged personalized party decorations. You can use these simple decorations in a beautiful manner to make the most out of your money. Surely you will be required to put in the best of creative ideas to make it a mesmerizing decoration. Balloons are the best way to give a perfect party look to your space.
Read also: Ideas for kids birthday parties in lockdown
Go For Interesting Games
To make your birthday celebration a hit, you can always choose the most engaging and interesting games for the kids keeping in mind their likings. This will add more fun to your party as children look for activities that are appealing and engaging. Browse on internet some of the most beautiful birthday party games for children of 2 -5 years and you will be able to have some innovative and unique games which will make your baby's birthday party a hit.
Skip The Theme
Though everyone wants to have a theme for their child's birthday but this increases the expenses as you need to spend extra money to have everything designed in a customized manner. Instead of having a theme, you can go for a regular party which is not planned specifically around a theme. This will save your money, time and energy.
Take Help From Friends and Relatives
Instead of hiring a professional party planner you can always have your friends and relatives help you plan the party in the way you desire. Sit with them to discuss ideas, go with them to shop for stuff you need and ask them to help you make all the arrangements. This will surely reduce your burden and you will not have to pay a big amount to a professional party planner to do the job.
These are some of the smartest and intelligent birthday party ideas for your 2 year old baby which will add more fun to the celebrations and will also keep them budgeted.
how to host your child's birthday party during coronavirus lockdown
Top Search: