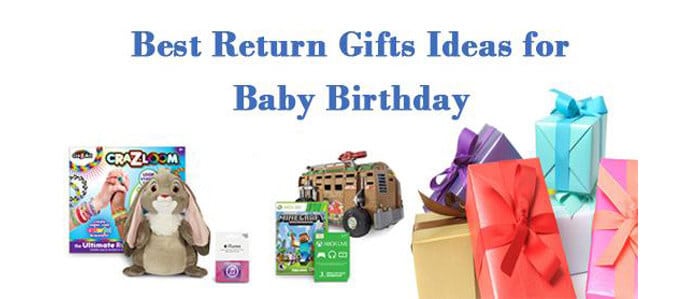 Almost all parents in India love celebrating their child's birthday with prom and gander. This in a year event goes through a lot of pre planning. Since it your baby's birthday, there's got to be tiny tots everywhere. There is this new tread of Birthday Return Gifts for kids catching wild fire these days. The objective normally remains that if your kid's birthday is special for you, you might as well love to make it memorable for all other kids too. And what else can be more memorable than showing them with cute and lovely in return?
We have come with a list of the best possible return gift for your baby's friends to hold their smile high in the birthday bash you throw.
Personalized gifts look cool and different. You may opt for unique return gift ideas for baby boys and girls such as customized hand towels, photo frames, mugs etc. They are easily available for ordering in online baby shopping stores in India.
If you want to go academic, a good return gift idea will be painting books or story books with crayons and coloring sets. Mommies will just love this thoughtful gift.
If you want to go for out of the box items ideas can be piggy banks with cute smiley, scrapbooks or little albums. It will be ideal for all age groups.
For baby girls you may consider gifting their favorite barbie girl accessories and spiderman, pokemon accessories for baby boys.
Another great baby return gift idea will be to gift tiffin boxes filled with chocolates or toffees. It's no secret that children like chocolates.
In this technological gadget era, kids (especially boys) will simply love you for gifting headphones, gadgets, game cds etc.
If you want to teach kids the essence of nature you may gift them small indoor plants in lovely colored pots. This environment friendly gift will make them take care of the plant and help them grow up as nature lovers.
There are also various online baby shopping sites that help you in the section of return gifts in your kid's birthday party. One of such site is PinkBlueIndia.com where you will be exposed to a plethora of baby products and gift sets at the best price to please the little angels.
These were some of the return gift ideas for your baby's birthday you may adopt. Happy pre-preplanning and a great birthday bash!
Top Search: