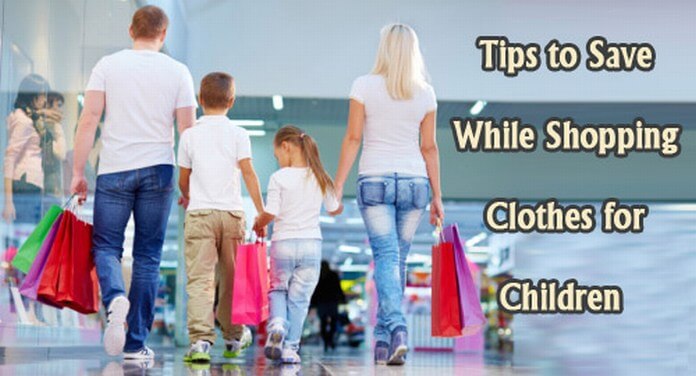 Kids grow really fast. Therefore, mothers need to shop for kids dresses wisely and smartly so that they don't end up messing their budget by shopping for what is not needed and missing on items that are actually essential. Baby clothing is always a concern for mother not just in India but in every part of the world because they want to pick the best for their children and they also need to require their monetary front.
This article unfolds some very useful and important tips which are beneficial in helping the moms save on their money while shopping for clothes for their babies. Let us read about these amazing tips that are very helpful.
Shop Wisely: Benefit from Sales and Online Shopping
It is essential that you buy quality clothes but for lesser price. This is possible by making the best use of the clearance sales that come up at least twice a year in India when the season is ending. This is the time when you should plan and shop. You should purchase those clothes which your child can wear immediately or if you are planning to buy something for the future then be very sure of the size that you pick. If you are shopping online then you can register yourself with the store to keep you updated with the new launches, clearance sales and promotional offers. You can select items from clearance or buy more for lesser price. All you need to know is things that you need and plan your shopping accordingly so that you are able to save on your shopping. Read about returns policy before buying anything so that you can try it on your child and return the goods if they don't fit your baby. Do not keep anything thinking that they will be used or you are going to gift it to someone else.
The one thing that you need to keep in mind is that you don't shop for excessive clothes or shoes for your baby as they are in their growing age and soon everything is going to become small for them. For sure, you are tempted to buy more and more dresses for your toddler but then you must take a decision using your head. Don't go for impulsive buying. Prepare a list and shop for things in accordance.
Act Wisely: Take Care of What's There in Wardrobe
It is always good to take care of all those clothes that you already have in the wardrobe. Just by washing them, ironing them and keeping their in the right way, you can store them for longer period and make the optimum utilization of every clothing that is in the cupboard. Use the new clothes for outings and gatherings and once they get old then you can use them for dressing your child at home. You must follow a cycle of old and new so that you are able to use every piece that you have purchased. You can also create play with techniques like layering, contrasts etc. to revive your baby's dresses.
Pass them On
There will always be some apparel in the cupboard which your child has not worn much. They will still be fresh, new and nice and good enough for someone else to wear. You can pass them on to your friend's babies or some nephew or niece so that they can wear them. It is surely one of the best ways to ensure that whatever you have is not getting wasted rather someone else is using it. You must keep your eyes open to know whom you can give these clothes to, provided the person is happy to accept.
All these points are very important for a mother to remember while shopping for dresses for kids in India. This way you will be able to make the optimum utilization of the money you have invested in buying these beautiful clothes and you will also be able to save lots of money by using it wisely. So when you go out to purchase attire for your child, follow these useful tips that promise an amazing shopping experience and saving.