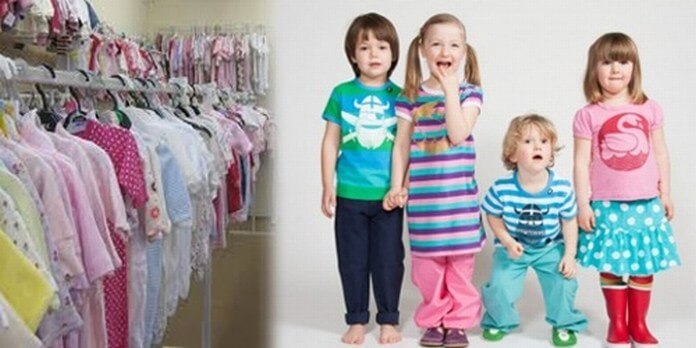 It is not easy to buy children clothes. Parents find it a mind boggling exercise because there are so many things that they need to keep in mind while purchasing the cute and fashionable clothes for their infants. From colors to fitting, size to design, season to reason; there are so many fronts which demand attention so that you can make the best use of the money that you put in buying dresses and outfits for newborn babies.
Here are some of the very useful top 5 tips which every parent must keep in mind while purchasing dresses for their babies so that their shopping gets them the maximum returns without fail.
1. Buy One Size Bigger
As a parent of a growing child, you must always shop for a size bigger than the actual size of your kid. This is so because infants grow fast and if you want them to wear the outfits for longer, it is wise to go with an advanced size. But make sure that you keep in mind the season while doing so. If winters are around the corner then buying summer clothing in a bigger size will not be fruitful and vice versa.
2. Go For Value for Money
One must not get carried away with too expensive clothes for babies as within no time they will become a dead stock for you. You must always go for attires that promise value for money. Do not buy anything that it too expensive. Instead go for two averagely tagged attires within that sum of money. You need to be practical in your approach.
3. Blend Branded with Local
You must learn the art of mix matching expensive branded clothes with cheap local attires for having a balanced wardrobe for your infant. You need to strike a balance between the prices which can smartly be done by analyzing what you need and what is available in the market to suit your requirements.
4. Make Optimum Utilization of Sale
Sales are the best times to shop for dresses for newborn babies and toddlers. You can easily buy clothes for coming months so that you have reasonably priced stock for the coming months in advance. This ways you will make the best use of sales by having expensive clothes for lesser prices. This is the way to get best deals. All you need to do it plan in advance.
5. Go for Online Deals
These days you can easily find amazing deals on outfits for children's on internet. All you need to do is keep surfing from time to time and enroll yourself for the newsletters so that you are well informed about the upcoming offers and deals.
These tips can make your shopping for baby clothes more interesting and planned. Keep them in mind and shop with ease.