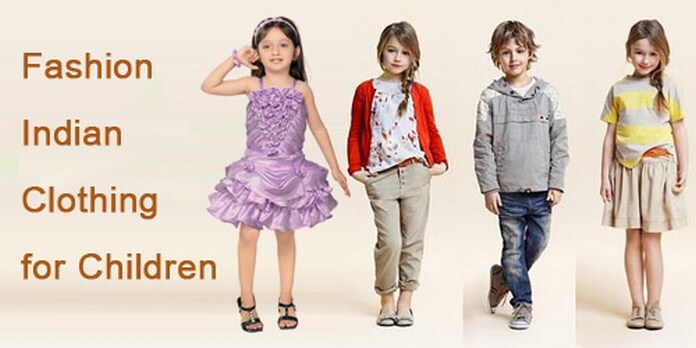 In the last couple of years, the society has experienced some of the most surprising changes. We have always seen the modern society being influenced by beauty and looks and fashion designers around the world use their skills to suffice the needs of the high class to dress and look exquisite. Fashion, since ages, has been an important way of expressing oneself and projecting our likes, thoughts and culture by the way we dress. It is nothing but an extension of our personality. And when fashion blends with aesthetics then it becomes an amazing form of art. But with passage of time, various social and cultural changes keep influencing the fashion because of which it is never the same. It is always under an unending process of change because of which we come across so many trends and styles that define an era and add more life to it.
Until now we had mostly experienced that fashion was limited to the adults. Designers were seen crafting clothing for the men and women keeping in mind the changing ideals and preferences but an amazing change that has been experienced in the last couple of years is that fashion is now not limited to a particular age bracket but it now serves different age categories. Children were once not considered as an important market but in the last few years they have become an important client to the manufacturers and designers. There is a whole new range of designer fashion clothing specifically for children. The exposure and popularity of this industry is on the rise and is going to grow more with time.
Fashion designers have their new potential clients in kids. More and more designers are entering the markets to allure the young buyers with their colorful designer clothes that have been designed specifically for babies of different age groups. Now there are various labels selling kids apparels in beautiful patterns. Racks at stores are stacked with trendy attires for children. Gone are those days when buying clothing for children was no excitement, mothers would end up picking dull clothes from markets and dressing their kids in anything that is there. But the dresses for today's children are vibrant and stylish. They are an output of innovation, imagination and aesthetics. These young shoppers can now wear their favorite cartoon characters on their t-shirts, pajamas etc. They can shop for kids accessories to look cool. The young boys and girls have all the room to find what they like and not just simply settle for something boring and dull.
Now children participate in shopping. They are happy with the attention that they are getting from the fashion industry and they enjoy browsing for the clothing they like not settle for something that is not their choice. They feel excited with the varieties available in the market. The enticing range of colors, patterns, prints and designs sometimes confuse them. The stores pay lots of attention in designing and decorating their interiors. Everything is done as per the liking of kids. Lots of imagination, colors and concepts are used to make children happy. These days children come with their parents to shop for what they like and dress the way they want.
There was a time when branded children clothes were beyond affordability for a normal Indian family but in the last few years, their prices have been set as per the affordability of the masses. Now parents can buy high quality dress for their children within their budgets. This is another reason which has led to the expansion of the market. This fall in prices has been because now these dresses are made in India and not imported from abroad. Manufacturers are producing them in bulk due to increase in demand which has again led to reduction in prices. With the advent of various online stores selling the most beautiful kids clothing at the most reasonable prices, more and more parents are migrating to the online world to shop for their kids birthday dress. Mom and baby sit together to browse the best party dress, the perfect casual clothing.
Times have changed in India. There is a mesmerizing range to shop for kids clothing without making any compromises. There is a huge collection of attires for boys ranging from kids ethnic kurta pajamas to formal suits, t-shirts, trousers, rompers and shorts. Likewise, there is the most vibrant collection to shop for clothes for girls which include birthday frocks, girl party wear gowns, skirts, shorts, t-shirts, rompers and girls ethnic clothing.
Now you don't have to make any compromises while buying apparels for your baby. You can find the best clothing at best prices. Thanks to online shopping, you can save on your money by availing the offers and discounts.