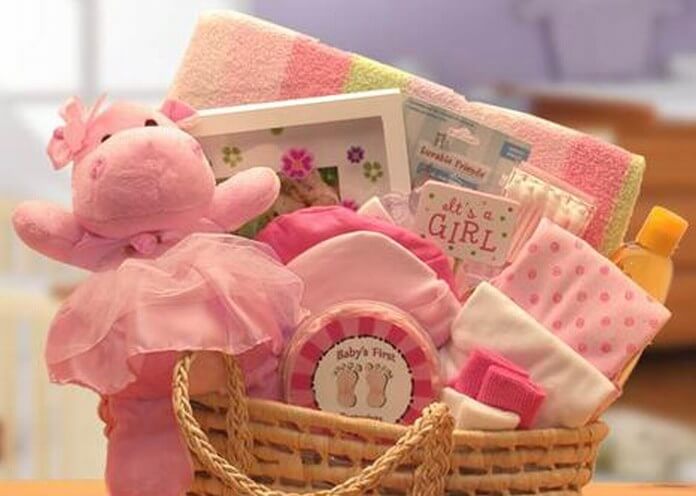 Right from the moment your little angel opens its eyes; loved ones cannot help but spoil your newborn with gifts. Parents, relatives, and friends keep pouring down adorable and cuddly gifts to match your child's innocent personality. But the big question in this regard is what to buy? Well, you need to consider two main aspects: what the baby needs and what will be inappropriate for a newborn. Luckily, the Indian market is full of innovative and unique wedding gift ideas both online and in store to help you in baby shopping.
Getting gifts like plush pals, pedal toys, apparel and jewelry etc. for the baby boy or girl never go wrong. However, you want to make the gift memorable, personalized gifts are considered simply perfect. We have come up with a compilation of a few of the best baby gift ideas to carry for the newborn. '
Baby Apparels
The market in India seems to go crazy when it comes to online shopping for baby apparels. Many e-commerce shopping sites have come up to give parents a plethora of option in baby clothing for their little angel. From adorable new born sleepers to infant dresses, they are available for all reasons and seasons. Be it wedding party or any event, online baby stores have everything to keep you satisfied.
Well on the topic, if you plan on shopping online, pinkblueindia.com is an online baby shopping site that takes care of your newborn gifting needs with its wonderful collection of product selections.
Tip: Babies grow quickly and often outgrow newborn sizes within the first month. Always buy clothes in larger sizes.
Baby Gift box
The online India baby market also bring you unique baby gift set boxes for your newborn that not only looks great but are quite handy as well. Pinkblueindia.com is one of the leading online baby shopping sites in India. It stores a whole new range of baby gift ideas with gorgeous keepsake boxes to put them in. The gift set covers almost everything for your newborn and hence make a perfect gift set for birthdays or other occasions.
Baby Toys
Baby toys are next in line. Consider gifts like rattles, mobiles, soft plush toys, teddy or hand puppet etc. as they keep infants amused and engaged. They parents as well. You may set up puppet shows for the kid and sit back and relax as your angel smiles innocently at those talking creatures.
Baby Care
Another great idea is to gift baby care items for the tiny tot. You can never go wrong if you choose to hand a helping hand to the parents with baby care supplies. It will always be highly appreciated. Examples can be bath time toys for fun baths, baby monitors to keeps parents feel safe all the time and similar gifts.
Personalized Baby Gifts
If you want to create memories that last a lifetime, personalized baby gift ideas are the best option. Place orders for designer boutique baby clothes, blankets, plush toys with beautiful imageries and quotes complimenting the occasion. This way you may bring bundle of joy mummy, daddy, and baby alike. Use your creativity and come up with something the family will cherish forever.
Baby Books
Reading books to infants help develop their intellect. Newborn babies gain audio stimulation by hearing their parents' voices and this help them relate better. And with age kids develop visual associations and motor skills for their advantage. Gift books with soft cloth covers and board books for the infant to enjoy.
Hope these tips help you bump into the right gift for your newborn kid.