Mumbai is a beautiful city but due to the busy lifestyle, it is not easy for parents to find time to buy beautiful birthday dresses for 1 – 10 year old baby girl or pick up party dresses for weddings. Traffic and hectic schedules make shopping for kids clothing in Mumbai a job for working parents.
But now you can easy pick prettiest party gowns in Mumbai Bandra, 1st birthday dress for baby girl, boys formal wear suit from anywhere in Mumbai, Maharashtra. Because PinkBlueIndia offers latest collection of children designer evening gowns, party wear dresses for one year old babies and various other trendy outfits with shipping kids dresses across Mumbai. Best Online Designer Boutique Store in Mumbai for Women, Men, Kids. Shop For Latest Collection Of Mother Daughter Dresses, Father Son Clothing, Girls Party Dresses, Boys Outfits, Kids Ethnic wear and Accessories. You can shop online for the best of these party dresses for kids and have them delivered home!!!
Kids Wear Store in Mumbai | Baby Clothes Shop Online
With the best baby clothes shop in Mumbai, you are always sorted when it comes to picking up lovely designer party wear dress, birthday theme dresses, Boys Party Outfits, kids ethnic wear, Customize baby dresses for your little ones. PinkBlueIndia is a promising fashionable newborn and kids wear store in Mumbai showcasing the newest collection of Party outfits and clothes for kids. This children store offers a wide range of outfits in unique prints and patterns. Find the latest trends and styles at this versatile baby shop in Mumbai.
Customized Special Ganesh Chaturthi baby onesie and t-shirts for your kid and make your festival special.
One Stop Designation For Designer, Luxury Kids Clothes and Accessories
Find the latest designer and luxury baby birthday dresses online with PinkBlueIndia. With this party wear gowns online shop in Mumbai, you can get your hands on the most enchanting baby frocks online. The range doesn't end here as you can also indulge in extensive collection of baby accessories. Grab those vibrant hair clips, floral headbands and beautifully embellished hair bands to give your girls' hair a wonderful transformation.
First Birthday Dresses For Kids in Mumbai With Quick Express Delivery
Let's admit it, we hate to wait and why wait when you can have buy baby birthday dresses online and have them delivered within two days at your doorstep. PinkBlueIndia offers Express Delivery in Mumbai that ensures that orders reach to our customers on time.
You can shop online for the best of party wear readymade gowns, girls prom dresses, western evening dresses anywhere in Mumbai and avail Express Delivery facility to have your orders reach quickest possible.
Swimming Costume for Child in Mumbai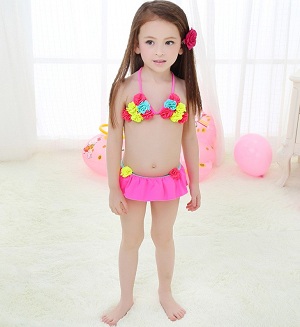 Shop online baby swimming wear and toddler swimming costumes, trunks and swimsuits for ages 0-9 years. Give your children an amazing swimming experience by shopping swimming costume full body, swimming wear online in Mumbai. Choose from our latest designs and colors of kids swimwear for a stylish look and comfortable fit.
Want to Pick a Party Dress Now? Shop Online and Enjoy Next Day Delivery in Mumbai
You have been keeping busy and picking that first birthday princess dress for your darling is still on your list then worry no more!!! You can comfortably have the best of birthday dress for baby girl shopped online at Pink Blue India and enjoy Next Day delivery. Whichever birthday frocks, baby girl full long dresses, flower tutu dresses, little boy formal wear, ethnic wear you want to buy for your children to dress them up for birthdays and festivals like Diwali, Holi, Ganesh Chaturthi, Gudhi Padwa, Raksha Bandhan, Eid, you can shop them and get them delivered the very next day.
Once you have placed the order, it reaches to our processing department. If the items are in stock then it takes 1-2 business days for us to process it and ship it. Orders placed before 5 pm on Friday will get delivered by Saturday.
Some of the locations where Pink Blue India offers Next Day Delivery include Mahim West, Malabar Hill, Malad, Malad West, Marine Lines, Mazagaon, Naigaon, Navi Mumbai, Oshiwara, Panvel, Parel, Prabhadevi, Santacruz, Seepz, Tardeo, Thakurdwar, Vakola, Vesava, Vile Parle, Wadala, Worli, Borivali West, Andheri East, Andheri West.
Connect with us on Whatsapp at +91-8003-550-118 or you can call us at +91-8000-011-699 with your queries.
kids Clothes Shop in India