Being a mother is a very special feeling. A first mother's day is the most memorable after you have your new born. She deserves to feel special on this day. You can surprise her with amazing gifts. A first time mom deserves all the special attention to feel top of the world and an amazing mother's day celebration. We have some awesome ideas of Mothers day Clothing gifts to thrill her to celebrate motherhood. This would add a special touch to this important occasion. We have collected some thoughtful mother's day gifts ideas for the new mom to feel special on this Mother's day.
Amazingly unique ideas for new parents for a memorable and personalized baby gift.
Best and Sweet Mother's Day Gifts to Give First-Time Moms
Happy First Mother's Day Onesie / Romper Gift
Gift the new mom with personalized First mother's day Onesie or a Romper. These are great gifts to put a bright smile on the new mom's face. Wish her happy first mother's day on this special occasion.
Personalized Mother and Daughter T-shirt
On the occasion of Mother's day, you can gift a personalized mother-daughter t-shirts. You can have happy mother's day written on the t-shirts. This T-shirt will be a sweet memory for a life time.
Personalized First Mothers Day Shirts
The most beautiful Happy Mother's Day shirts are just what you need to wish moms. Choose from the first Mother's Day matching shirts that make the awesome first Mother's Day gifts. Personalized mother son daughter first Mother's Day shirts are a perfect way to surprise mom with 1st Mother's Day gifts.
Diy First Mothers Day Gifts from Baby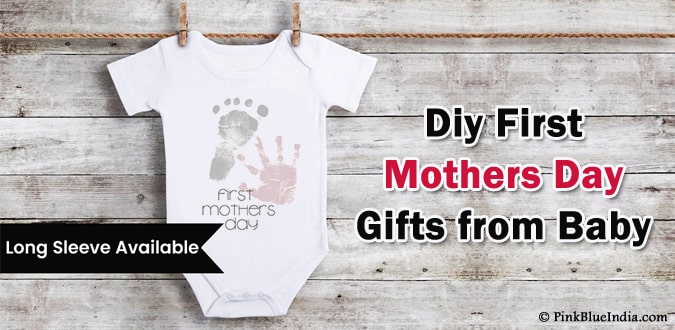 Wishing Happy Mother's Day for the first time in style with the amazing DIY first Mother's Day gifts for new moms. Go with the unique baby's first Mother's Day gifts that make the most thoughtful first Mother's Day gifts from baby to his or her mom.
First Mothers Day Gifts from Husband
Even husbands can surprise the mother of their children with the first time Mother's Day gifts from husband. Select from the unique first Mother's Day gifts for new moms that make a heartfelt 1st Mother's Day gifts from husbands designed with love.
First Mother's Day Babygrow
Select from the first Mother's Day baby gown collection to find the most suitable first Mother's Day gifts for new moms. These first Mother's Day clothes have been made with lots of love for the new mommies that will certainly make this occasion extra special.
Personalised Mothers Day Gifts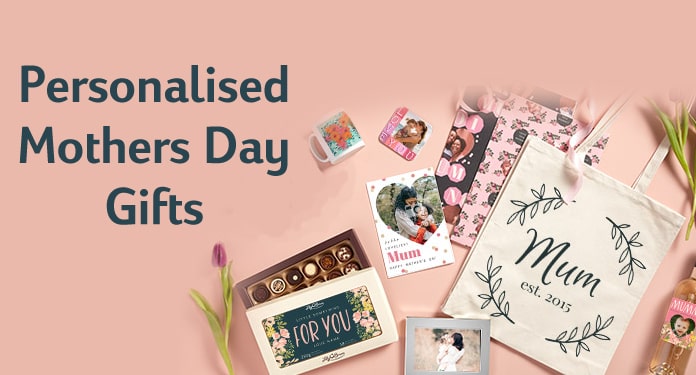 The personalized and unique Mother's Day gift ideas for let you pick the first Mother's Day gift for new moms. Select from the most meaningful personalized gifts for mom that make a worthy pick to surprise the new mom in the most special way possible.
Special Gift for Daughters First Mother's Day
Have the daughter wish her mom with the special gift on first Mother's Day for her mom. Let her wish Happy Mother's Day for the first time with the most exclusive and warm gifts from daughters that have been crafted especially for her mom.
First Mothers Day Gifts for Friend
If you have a friend who has recently become a mom then make sure that you surprise her with first Mother's Day gift. A lovely 1st Mother's Day gift for friend will always bring her many more joys and make this first Mother's Day all the more special for her.
Mother and Daughter Matching Dress
The mother-daughter dresses are in vogue. Gift your daughter who is a new mom a lovely dress. You can also wear a matching dress and buy similar one for your granddaughter. It's a delight to have all the three generations together.
Personalized Birth Cushion & Pillow
A lovely soft personalized cushion and a pillow will make the new mom feel very comfortable and happy. This will be a memorable gift for her. You can personalize by writing something very nice or having an image of hers and the new born baby.
Check out our fathers day gift selection for the very best in unique or custom made baby clothes.
First Mother's Day Picture Frames
A picture frame is a perfect gift for a mother's day to a new mom. You can capture some lovely moments and frame them. They will remain with you for a life time. You can click a picture of the new born along with the new mom and frame it.
Handprint/Footprint Kits
Mother's day is a very special occasion. Gift her a handprint/footprint kit which she will remember for a life time. Your little baby's hand prints and foot prints framed along with a cute picture is just a perfect gift for the new mom to radiate her face.
You May Like: Best Matching Gifts for Father and Son on Father's Day
Baby Photo Gifts
Don't think hard on the gift for your wife on this special occasion of mother's day. Just gift her a photo frame with you, your wife and your little one pictured in it. It's a life time memory. This will keep all of you very happy.
First Mother's Day Mugs
Make this mother's day special by gifting a personalized mug to your new mom. You can have a nice sweet message written on it. You can have an image of the new mom and newborn on this mug.
New Mom Necklaces
Tell the new mom how special she is in the family and the beautiful role she will be playing. It's a boon to be a mother. Gift some new mom's necklaces to the young lady and make her feel special.
First Mother's Day Keepsakes
Celebrate this mother's day with your family keepsakes. You can gift her a silver keychain with her name engraved on it. Wish her a very happy Mother's day. Create a treasured moment for her for a life time.
First Mother's Day Gifts for Your Daughter
It's a very special day to wish your daughter a happy Mother's day. A gift on this day will be very special all throughout her life. She deserves the best. Make her feel special by giving her the first Mother's day gift.
Mother's Day Gift Baskets
Delight the new mom's taste buds by gifting her with a basket full of chocolates. Gift baskets are a perfect choice to wish on this Mother's day.
Mom Who Loves Home Decor
If the new mom is one who loves home decor, then you can gift her some decorative pieces and beautify her home. Don't forget to personalize with happy mother's day messages.
First Mother's Day Jewelry
Gift some beautiful Jewellery to add glamour to the new mother. Let her wear the beautiful Jewellery set and feel special. Wish her happy mother's day and gift her some beautiful Jewellery.
First Mother's Day Card
There cannot be a better gift than sending a greeting card to the new mother. You can write personalized message by wishing her Happy Mother's day.
Best Matching Mothers Day Clothes for New Moms and Baby
First Mother's Day is truly special for new moms and with such adorable matching Mother's Day clothes designed just for new moms and their babies, it gives you one more reason to dress coordinated with your little one and get some awesome clicks. Add a special touch with Mother's Day baby clothes that are crafted with love!!!
Fun Family Activities for the First Mother's Day
Discuss with the new mom how she wants to spend this day. Celebrate with a family hat lives nearby. A new mom may want to relax after a tiresome journey of pregnancy and child birth. She may enjoy a massage, a spa, or a visit to a beauty parlor. For some, it could be spending time with the family. We have a few suggestions for a family outing and activity.
Picnic– You can plan a family picnic to a lake, park or beach. It's a wonderful way to spend time together. You can plan a fantastic picnic by carrying some sandwiches or plan a lunch or dinner outside. A breakfast picnic is also a great idea.
Swimming– A pool side picnic is super fun. Give some time for the new mom to grab a book and read her favorite book.
Gardening– You can add some greenery to your garden, by adding some plants, or bushes. Alternatively, you could visit your local botanical garden and spend some time.
Baseball Game– You can simply go out and checkout your favorite Baseball game. Don't forget to have a coke and popcorn beside you.
Zoo– A family outing to a local zoo can be very entertaining. Its spring time, you may find many cute baby animals.
Hike– You can simply take a walk along a scenic path road and enjoy your walk.
Best of funny and funky first Father's Day gift ideas from the little one to his daddy.
Innovative ideas to buy the most special newborn baby gifts that are a wonderful surprise.