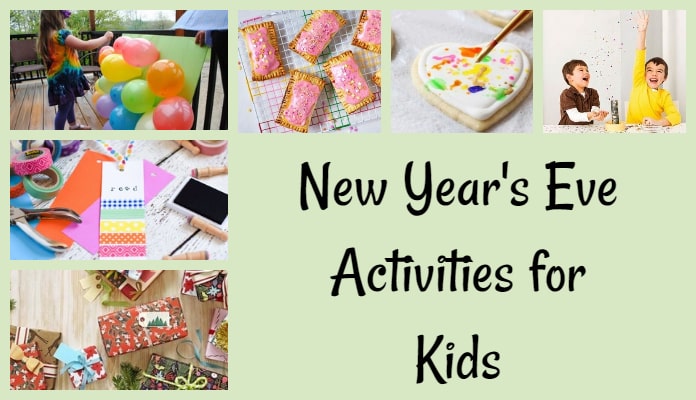 With the holiday season on, Christmas celebrations have just finished and it is time to prepare for New Year's eve now. As parents, you want to make sure that while planning party for your family and friends, you also include some fun New Year's activities and crafts ideas for kids and toddlers. You want to have some Indoor Engaging Activities for 1 Year Old Baby that are super fun!!!
In this post, we have made an effort to come up with some of the best New Year's Eve activities for kids in India. With these family friendly New Year's eve ideas, you can have fantastic games just like fun Christmas activities for kids.
Amazing New Year's Eve Activities for Kids and Preschoolers
Fun Baking Activities for New Year's Eve
Have your little kids help you in baking some delicacies for the special occasion. You can have them assist you in decorating the muffins you have baked or simply show their art in designing confectionery.
Balloon Pop-up New Year Activities for Kids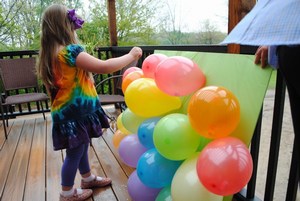 Inflate different balloons and put one activity written on it in each of these balloons. Now put different time slots on each balloon and blast these balloons at the time written on it and have children engaged in the activity that is inside the balloon.
Include these Easy Games and Activities for Daughter's Birthday in India to make it a memorable celebration.
Cards and Bookmarks Designing for New Year
Another New Year's Eve craft for Kids and preschoolers includes having them design New Year Cards or bookmarks for family and friends.
DIY Party Props for Selfie Booth
With the help of your children, you can set up a selfie booth and ask them to make party props like glasses, crowns and hats for the event. This makes a wonderful New Year's Eve Activities for Kids.
Make Confetti Launchers at Home
Easy and quick to make, these confetti launchers can be made using cardboard tubes and balloon. And make sure that they launch them when the time calls for it.
New Year Word Puzzle
Download New Year Word puzzle for kids from internet and let the children find words related with New Year's eve hidden in the puzzle. This is quite engaging and interesting.
Gift Wrapping and Packing for New Year's Eve
You can even have the preschoolers do gift wrapping and packing. Whether it is a present or cookies or candies, guide them to pack them in unique patterns and styles to keep them busy.
Painting Fortune Cookies Colourful for New Year's Eve
Have the kids paint the fortune cookies in different colours to make them look all the more attractive and interesting.
Set up a Wishing Wall for New Year's Eve
You can set up a wishing wall. It can be a pinup board decorated nicely. Ask kids to put their wish on the wishing wall by writing it on a paper and pin it up on the wall.
Dreams of the Year
You can have a sheet printed with 10 dreams of the year to be filled by each child. This will surely be very interesting to know what children want to do in the coming year.
Make their summer holidays more fun with these Summer Activities for Kids