Fancy dress competitions have always been the most exciting activities in school. Dressing up like a vegetable or fruit is pure fun when you are a kid. Every parent ensure to dress their babies in the most creative and stylish way. But finding the right kids fruit fancy dress costumes is not an easy task in India. You have to visit various shops to find the perfect outfit for your child and sometimes you have to look for ideas for easy homemade costumes as you have not been able to find what you want.
This post talks about some of the cutest and most amazing fruits fancy dress costume options for kids in India. So leave all your worries aside and dress your kid in the best fancy dress so that he shines bright at the competition at his school.
Cute Red Strawberry Fruit Fancy Outfit
Make your kid look all the more adorable with this exceptional red colored fancy dress designed around strawberry fruit theme. This is truly an awesome idea to make your child a hit at the school fancy dress competition. This comes with black dots depicting seeds and a pretty cap. For sure, your baby is going to steal the show with this outfit.
View Source: https://www.pinkblueindia.com/stylish-red-strawberry-fruit-fancy-costume-for-kids-for-competition.html
Yellow Banana Fancy Dress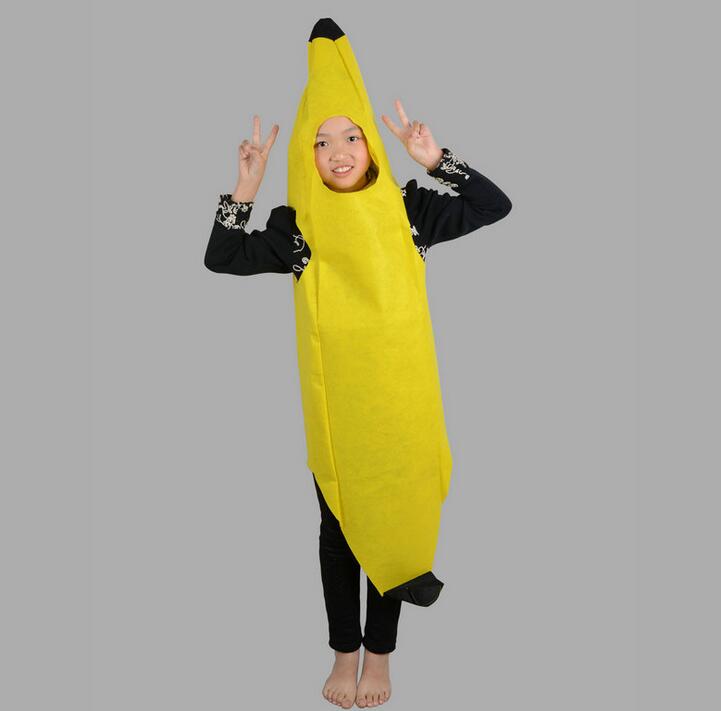 Another fruit which almost all kids eat for a healthy growth is banana. With this beautiful yellow colored fancy dress costume, you can actually make banana go live on the ramp. This comes with a perfect banana fruit shape which is long. It has a hole which is the opening for the face to show. This is a unique kind of fancy dress to wear.
View Source: https://www.pinkblueindia.com/smart-yellow-banana-fruit-costumes-for-fancy-dress-for-kids.html

Red and Green Watermelon Fancy Costume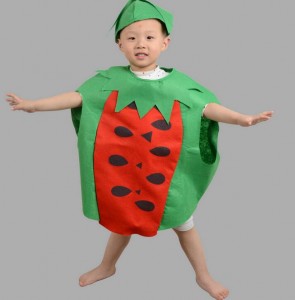 Watermelon is a wonderful fruit which promises freshness. Dress your kid in India in this amazing fruit by making him wear this red and green colored halloween costume which comes with white polka dots and green collars. There is a matching hat which follows the feel and ensures a perfect look for your child. Use this theme to dress your baby for the event and make him win this competition with your creativity.
View Source: https://www.pinkblueindia.com/smart-red-and-green-watermelon-theme-fancy-outfit-for-children.html
Apple Fancy Dress Outfit
Apple is one of the most common fruits in India. This is again a wonderful idea to dress your child for the school fancy dress competition. This comes in combination of red and green where green colored leaves are placed around the neck.
View Source: https://www.pinkblueindia.com/funny-apple-fruit-fancy-dress-for-children-in-green-and-red.html

Watermelon Fancy Dress Costume
Another choice of fancy dress is this pretty watermelon costume which comes in green colored bodice and hat. The center of the outfit is red in color along with black seeds which impart a perfect fruit look to your child.
View Source: https://www.pinkblueindia.com/stylish-red-and-green-watermelon-fruit-fancy-outfit-for-children.html
These are some of the topmost choices of fruit fancy dress costumes to buy for your child. With these wonderful outfits, he is surely going to win hearts and also the competition.
Save
Top Search: