Gorgeous 1st birthday princess party wear dresses for baby girls that are perfect for different seasons. All mothers have to put their heart and soul when it comes to finding pretty first birthday outfits for their little princess. As it the most special day for your baby girl, you want nothing but the best 1st birthday dress which makes your daughter look the best. But when it comes to shopping for such exclusive party wear designer clothing for your girl, you fail to decide which is that perfect dress which can make your birthday baby a star on her special day.
To help you pick the most beautiful birthday dresses for 1 year old baby girl, this post brings to you the most attractive party wear baby birthday clothing for young girls in wonderful patterns and styles. To make it easier for you, these 10 exquisite birthday apparels have been divided into seasons so that you can make the best pick. So read on and find out about the interesting clothing ideas that promise a diva-like look for your girl.
Don't forget to check out our new arrivals of Baby Girl birthday frocks and gowns online in India 
Splendid Spring Birthday Outfits
Springs are about flowers. You can have exclusive first birthday princess tutu dresses in gorgeous floral prints or embellishments. Go with soothing pastel colors in pinks, blues, green and yellows to add an elegant touch to your kid's look. You can have cute birthday tutu frocks with crochet bodice with enticing flower arrangements. You can also have dresses printed with cute lambs or chicks to bring alive the Easter festival in her dressing. With such amazing season specifications, you will definitely be able to gift your princess perfect attire.
Read also: Best Candyland Themed Party Dress to wear on Birthday
Chic Summer Baby Birthday Clothing
For an exceptionally beautiful look for summer first birthday celebrations, dress up your one year old daughter in vibrant colors. You can go with colorful polka dot frocks, dresses with floral prints, skirts with bee print etc. To make sure that your baby steals all the attention on her special day, you can select bright hues for the celebrations. If it is very hot then you must keep her clothing light and minimal by dressing her in smart fashionable tops with shorts and skirts. Birthday tutu dresses with soothing net flare make a wonderful choice on her 1st birthday.
Read also: 7 Years Girl Birthday Dresses
Autumn Party Wear Apparels
As the season changes from hot to a little cold, you must go with warmer shades. For autumn season, shades of bronze, oranges and browns complement the season in the most beautiful way. This is the time when you must dress up your little princess in light warm outfits. You can choose from tights, booties and other fashionable woolens to keep her look very stylish. You can also give her look a wonderful twist with a unique spooky birthday outfit designed around Halloween theme.
Read also: First Birthday T-shirt Gift Ideas for Baby 1st Birthday
Winter Birthday Dress Ideas for Girls
Mothers with winter babies are often worried and confused about dressing up their princesses because they want their girl to look the best without making compromises on her style or her body temperature. You can dress up your one year old girl in smart dark tones party frocks with stockings and cardigans. If it is too cold then make sure you make her wear an inner. To keep it fashionable and stylish, you can go with dresses designed around Christmas theme as this is one thing in which your baby girl is going to look really cute and adorable. Make sure you complete her look with smart pair of booties.
The wonderful season apparel choices discussed above help you make the best pick for your one year old daughter and we are sure that with these choices, you will succeed in making your girl look the best on this wonderful day which is meant to be her day.
These fabulous girls birthday party dresses are perfect to dress up your princess on her first birthday for an adorable look.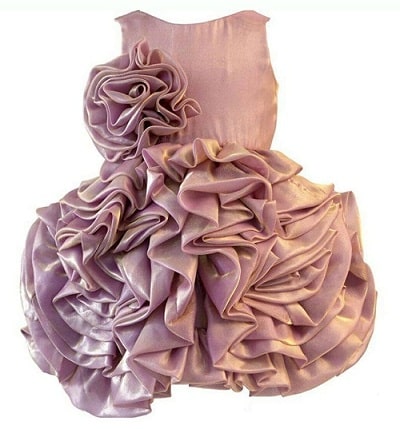 First – 2nd Birthday Daughter Party Dress Online
White Tutu dress with pink flower for first birthday
Red and white Birthday Party Dresses 
Shop Minnie Mouse Costume Collection
Blue Baby Girl 1st Birthday  Tutu Dress
Cute Baby Girls White 1st Birthday Dress
Baby Girls First 1st Birthday Princess Pink Tutu Dress
White Birthday Party Dress for One Year Old
Beautiful Purple Birthday Party Tutu Dress for Toddler Girls