Whenever we are talking about infants and newborns, the most common kids clothing choices that we come across are baby rompers, bodysuits, onesies, pyjamas, etc.
For most of us all these clothes for babies are same but actually, they all are different. So a romper will always be a romper and it cannot be a onesies or bodysuit.
In this post, we have made an effort to highlight difference between these different kinds of baby clothes which are a part of every kid's wardrobe. So read on and find out how each of these are different so that you don't get confused amongst them when you go shopping the next time!!!
What is a Baby Romper?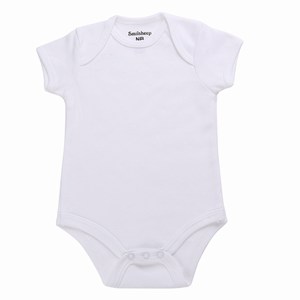 A romper is a single piece clothing which is mostly worn by newborn babies and toddlers. Usually, rompers are designed with ease of diaper change with some kind of closure on the legs for quick change without having to undress your baby. Just unbutton or unzip the closure and change the diapers. They mostly have long sleeves and long legs to keep the baby comfortably covered. They make a convenient kids wear when your baby is home and even when you take him out for an evening walk in his stroller.
Check this also: Trendy & Attractive Printed White Rompers for Newborn Baby
what is an Infant Baby Bodysuit?
A bodysuit is another soft and comfy clothing which covers the entire body of the newborn baby. They are designed with utmost comfort because they are used as sleepwear for kids. Most of the times, they have a fitted yet comfy style to keep the baby cozy. Whether it is summer or winter, these baby boy bodysuits are the most preferred choice of clothing for infants for sleep.
You may Like: My First Fourth of July Onesie
what is a Onesie for Babies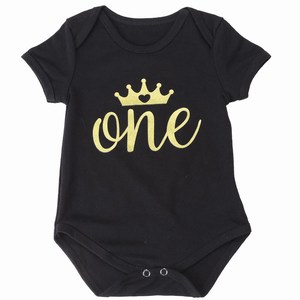 A onesie is a loosely fitted bodysuit for infants which covers the torso. Babies are made to wear onesies in order to conceal the diaper. Other than being a comfy sleepwear for little ones, it is also a diaper shirt or a creeper. It usually comes in a shirt like pattern that goes beyond the waist and comes with snaps or buttons for a closure over the crotch to easily change the nappies.
What is a Baby Pyjama?
Pyjamas are lowers for infants and for all age groups as they make the most convenient clothing when you want to sleep or spend your day at home. Pyjamas for babies with come an elastic waist and beautiful prints covering both the legs. They can be worn with t-shirts or any other kind of easy top wear for a relaxed look. They are very easy to wear and take off.
Rompers, Bodysuits, Onesies & Pajamas: Fashion with Comfort
All different kinds of clothing discussed above promise the best of comfort for little babies. If you think that these bodysuits are just about ease then you are wrong. With cute baby rompers and onesies, you can give a trendy new look to your adorable children without interfering with their convenience. These one piece bodysuits and onesies for newborn babies come in different colours and prints giving a wide range to select gender or choice centric clothing.
In fact, you can have your baby dressed in personalized rompers and bodysuits on first birthday if you are looking for a soft and easy apparel. Explore the 1st birthday personalized romper ideas to give your baby boys and girls an exquisite look on their day of celebrations!!!
What is the best washing powder to wash baby clothes in India?
Washing powder for washing baby clothes has to be tender on their skin. Therefore, it is important to go with detergents which are non-bio washing powers or non-bio liquid detergents as they are skin-friendly and do not harm the sensitive skin of the little ones.
Check This : Twin Baby Outfits and Clothes
Top Search: