The world of fashion for kids wear is under constant change. With changing times, trends of baby girl party dresses and boys party outfits are also reviving. Every mom wants to dress her kid in synch with the seasonal trends. And for that staying in tune with children's fashion trends summer spring 2019 and latest kids winter fashion trend dress up is a must.
Know about latest 2019 fashion trends specially for kids. Learn about these baby trends 2019 to pep up your little prince and princesses in the best of clothes for this year.
Little Princess Fashion Looks
Gift her a princess-like look with childrenswear trends 2020. Browse through these super amazing princess fashion looks compiled for 2020 for an exclusive look on her special days!!!
Pirate Princess Tutu Costume
For the adventurous and daring darling, pirate princess tutu costume is the latest fashion trend to follow. Dress her up like a pirate with stylish tutus and pirate themed bodice to match.
LED Light Up Dress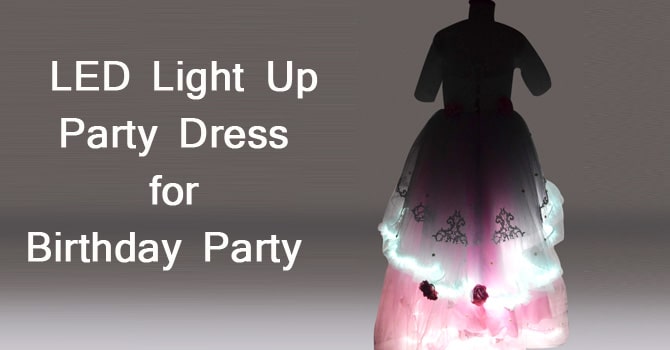 Let her sparkle bright and beautiful in this completely safe and super-fun LED light up dress. With this unique children's fashion trend 2019, she will rock every party with her dress fitted with LEDs.
Soldier Theme Dress for Kid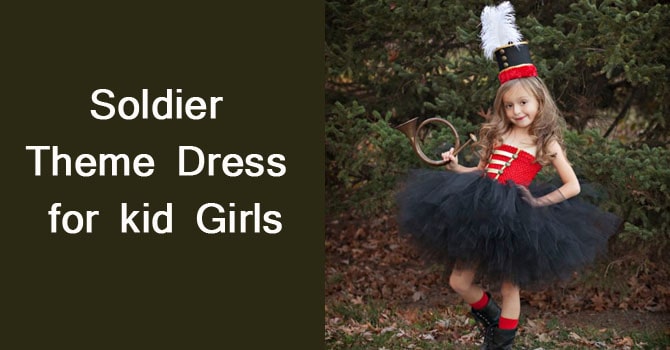 Children who love their nation will love to dress in outfits designed around soldier theme. Have your little girls dressed as the daring soldiers who protect the country from all the enemies.
Rainbow Unicorn Dresses
Baby girls who love unicorns will also love this gorgeous dress. A beautiful splash of colours is right here with exquisite rainbow unicorn dress which makes a wonderful party outfit for her.
Buy unicorn dress for girls. Perfect unicorn birthday party idea for your little one
Honey Bee Dress for Baby Girl
She will look the cutest dressed as a honey bee in this adorable honey bee dress. A perfect replication of honey bee in this creative kids party dress is a lovely addition to her wardrobe.
Inspired Princess Costumes for Girls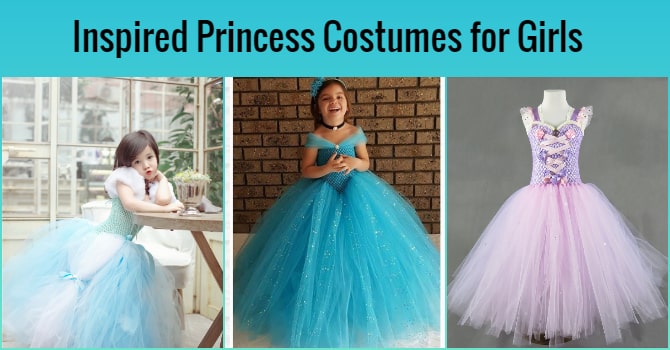 Be it Elsa or Cinderella, there are so many lovely princesses that are loved by baby girls. Dress her pretty in these costumes inspired from the look of these princesses from fairy tales.
Baby Girl Designer Dresses Styles in Trend 2019
Redefine her style with by following children's fashion trend 2019. Dress her up like a diva in designer wears, each one of which has been crafted to keep her fashion forward and stylish.
Designer Dresses for Baby Girl
Choose from the enigmatic collection of designer high low dress for baby girls. These adorable baby girl high low dresses promise an unforgettable look for her on special occasions.
Trendy High Low Dresses for Girl
With trendy party wear high low dresses, take a break from the usual clothing. High low dresses for girls are the most stylish way to dress for birthdays and weddings in India. Newest high low dresses designs and patterns make a stunning occasion wear. Toddler high low pageant dresses promise a sophisticated look and elegance. High low dresses for little girl never fail to create an impression.
Kids Fringe Dress
Fringe dresses are very much in vogue. From fringe dresses to skirts and tops, you can find this trend reflecting in every dress form. Light and classy, they truly give your girl a perfect look.
Baby Girl Pre Draped Gowns
Gowns are evergreen but pre-draped gowns are the contemporary style these days. Pick one of these stylish pre draped gowns for your baby girl. This is a wonderful 2019 fashion trend which should not be missed.
Little Girl Ruffle Dresses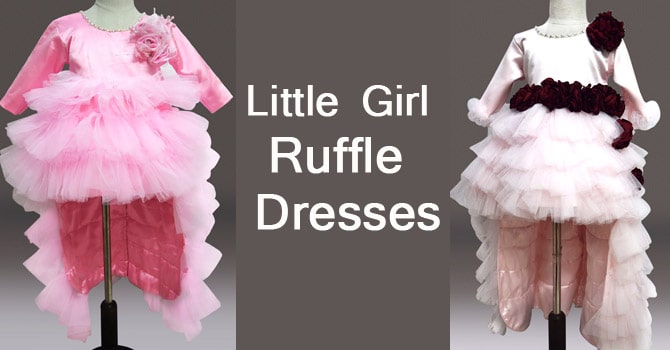 Designers are playing with ruffles in interesting ways. Flares, bodice, sleeves…. Creative use of ruffles to give fashion a new form. Buy these wonderful little girl ruffle dress that are super cute.
Designer Sharara for Baby Girl
This is the latest fashion trend in ethnic wear for kids. Fitted on upper thighs and loose and flary below that, designer shararas for baby girls can be paired with crop tops, kurtis in a unique way.
Boys Fashion Trends for 2019
Pick up the stylish boys party wear outfits with the latest 2019 fashion trends for boys. We have come up with some fantastic kidswear choices that ensure a trendy look for your baby prince.
3pcs Baby Boy Casual and Party Wear Outfit Sets
Cool and stylish combinations that make wonderful choice of casual as well as party wear outfit sets for boys. 3pcs consisting of a t-shirt, pair of pants and jacket keep it easy for moms to have a contemporary look for their boys and the boys also enjoy it because it is so soft and comfortable.
Latest Fashion Trends in Ethnic Wear 2019 for Boys in India
Stay updated with the latest fashion trends in ethnic wear for kids in India. Dress them up in rich Indian traditional dresses for boys comprising of simply stylish Indo-western outfits for baby boys. With these classy ethnic choices, you can give them a finest look for festivals, weddings and other special occasions.
Custom Baby Clothes and Personalized Bodysuits, Romper
Customization is the latest mantra to dress up babies. You can have cute bodysuits and adorable rompers personalized with your choice of colour or message for that funny and fun look for your babies. You have no limitations to use your creativity to dress up your little ones in something surprising because you can have it custom made with complete ease.
Don't miss on these children's fashion trends 2019 and keep your baby girls and boys stand out in crown with the best of kidswear in synch with the contemporary styles and look.