If you think great body and good health are just dreams after you become a MOM, you are mistaken. There are so many hot and stylish mothers inspiring us. We are talking about yummy mummies of Bollywood who are know to be fittest actresses in the industry motivating all the mommies to lose flab and get a fab body. Bollywood mother characters are no longer fat, unattractive women. There are various movies on motherhood glorifying mothers, each depicting them as strong characters.
We have compiled the top fittest Indian actresses. These are the hottest Bollywood mothers who have conquered age with their healthy routines and eating habits. Find out these Bollywood mother actresses who are the fittest.
10 Fittest and Hottest Celebrity Mothers of Bollywood
Here are some of the fittest Bollywood mothers who are known for their healthy bodies and lifestyles:
Shilpa Shetty
She is of course the first name that clicks when we talk of hot Bollywood mommies. She has been practicing and promoting yoga along with Indian food, lifestyle practices to stay well in shape and enjoy good health.
Karishma Kapoor
Mother of two, she is another healthy mom from the industry who has maintained herself against all odds. Though she is no longer working in the industry but she is truly an inspiration for many mothers who aspire to be healthy.
Malaika Arora Khan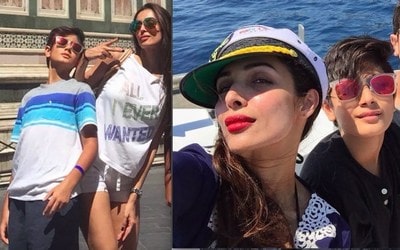 She is not only a Bollywood actor but also a model and former VJ. She has won many hearts with her sizzling item songs. She has two children and it is all because of her dedication towards her health that she has managed to stay fit and fab.
Lara Dutta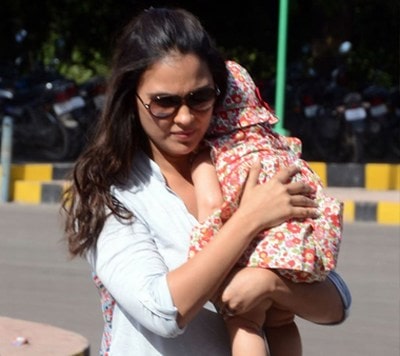 Former Miss India and Miss Universe, she is truly a graceful mother. She is known to be one of the fittest actresses in the industry. She also practices yoga to keep body in shape and mind in peace. And that's the reason she is so healthy and glowing.
Kareena Kapoor
She is a new mom but she did not take very long to get back in shape. She has been known to regularly practice "Surya Namaskar" which helped her shed her weight along with regular work out sessions. She still looks the same beautiful actress as she was before becoming a mom.
Mandira Bedi
Another mother on the list. She flaunts her perfect figure and inspires other moms to be stylish and fit like her. Though she is aging but age doesn't show on her because her commitment towards staying healthy and fit. She is totally an impressive actress from Bollywood.
Sushmita Sen
Mother of two and a diva, Sushmita Sen is a woman of substance. Former Miss India and Miss Universe, she has always been graceful. Her age doesn't seem to affect her health and love for fitness. She sometimes shares a video with her daughter while exercising and inspiring others.
Suzanne Khan
She is a successful entrepreneur and a fabulously fit mother. She is a mother to two boys and despite that she has always looked the same because she works hard on herself to maintain her body and her look.
Aishwarya Rai Bachchan
She is known to be one of the most beautiful women in the world. She has been a successful model, former Miss India and Miss World, a breathtaking Bollywood actress and now an amazing mother. But she has always worked hard on keeping her body well in shape. You can check out Aishwarya's Daughter Aaradhya Bachchan's Birthday Party Dresses
Raveena Tandon
Once a successful actress and now a ravishing mother, she is a wonderful lady.  Along with raising her children, she always makes it a point that she looks graceful and maintains her body.
There is no denial that with time, we all have become conscious of ourselves, our looks and our overall health. This is surely a very good thing to work on yourself and always look good because only then you can feel good. Take inspiration from these hottest Bollywood mothers who show us that even we can be as fit as they are.
Best Matching Mothers Day Clothes for New Moms and Baby
First Mother's Day is truly special for new moms and with such adorable matching Mother's Day clothes designed just for new moms and their babies, it gives you one more reason to dress coordinated with your little one and get some awesome clicks. Add a special touch with Mother's Day baby clothes that are crafted with love!!!